Looking for your first Underwater Camera? or already an experienced photographer, the Olympus Tough series cameras with their Microscope mode make for a great first camera, that will stay in your arsenal for years. This goes for the newer TG5 version also, while there are some good upgrades from the TG4, for shooting macro most of the specs remain the same, with an upgraded sensor you will notice some improvement in noise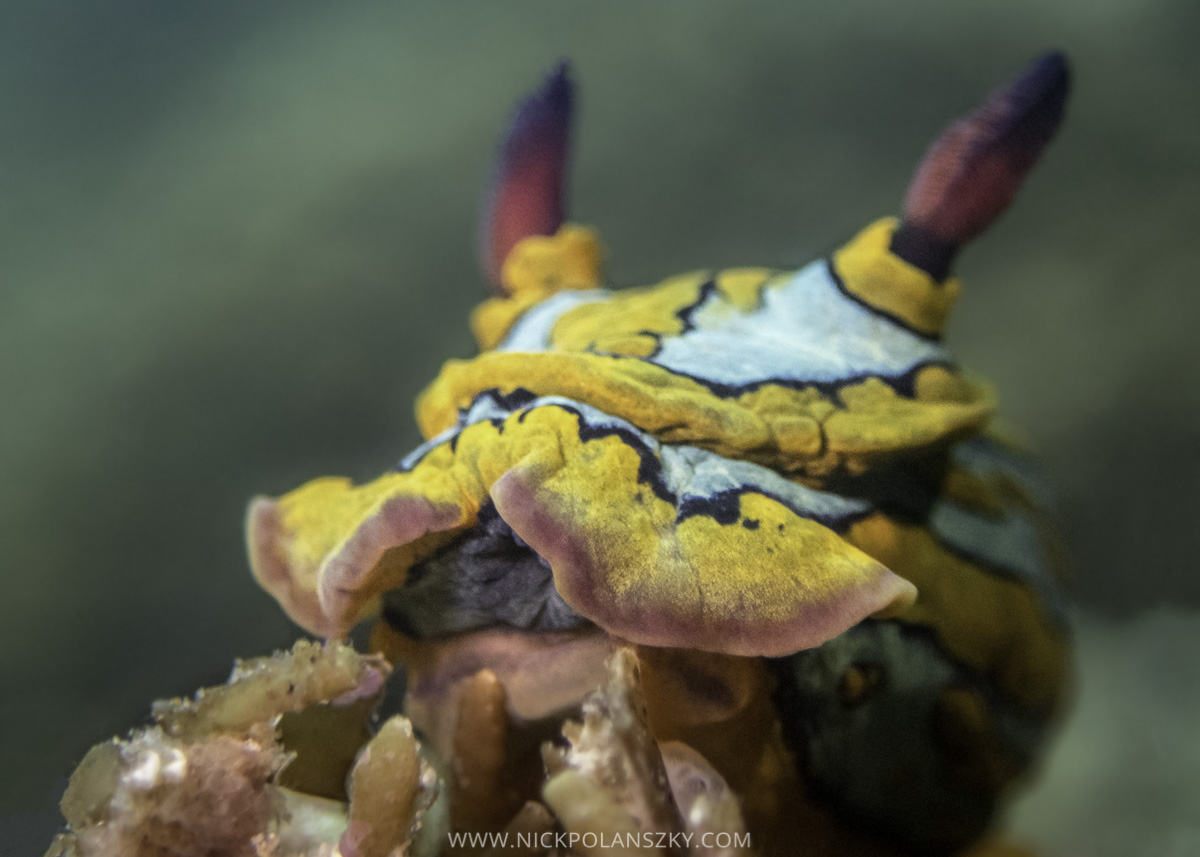 Tambja Nudibranch taken at Swanee Reef, La Paz, Mexico with the Olympus TG4 in Microscope mode in full auto
First things first, this camera is super easy to use. Ideal for first time shooters getting into Underwater Photography, just click it to underwater mode, point and shoot, It really is that simple. It gets the white balance and settings generally right in camera, and with a waterproof rating of 15m without an additional housing, or 40m with the additional Olympus underwater housing, Its one of, if not the cheapest options on the market to get into underwater photography.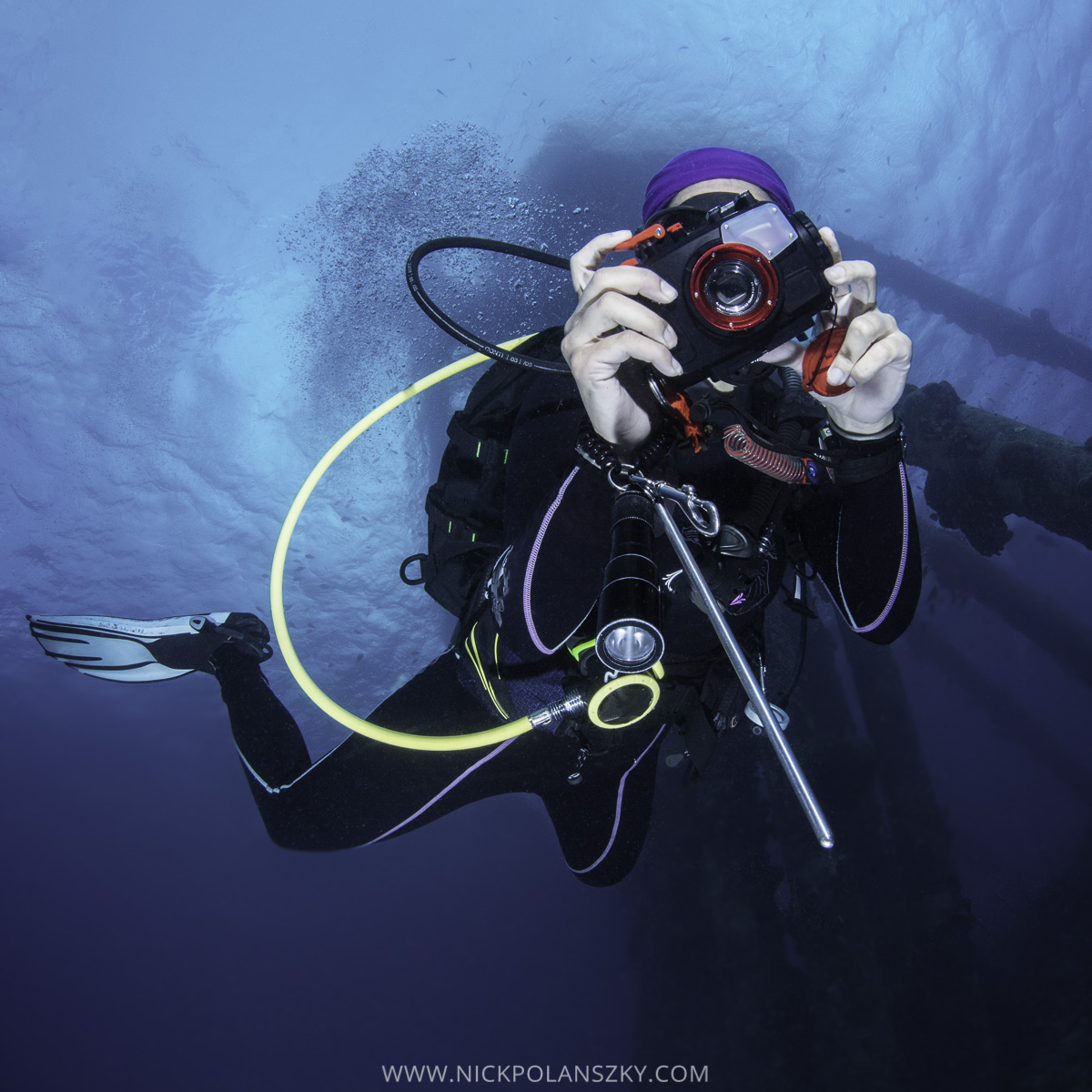 Diver Natalia holding the Olympus TG4 in Olympus Underwater Housing at the Salt Pier, Bonaire

Is that a Dive Camera your holding or your phone? This is what I like most about this camera, It makes it so much easier to always have a dive camera on you, For travel and locally, just have it clipped off on your bcd and its always there. Its smaller size also makes it much easier to get into those tighter crevices where the little critters generally hang out. Myself being more a wide angle shooter, my dslr rig is always set up for wide angle shots and I have always neglected shooting macro for this reason. but with the TG4 I can have this clipped off onto my bcd and its always there for when a Macro shot arrises.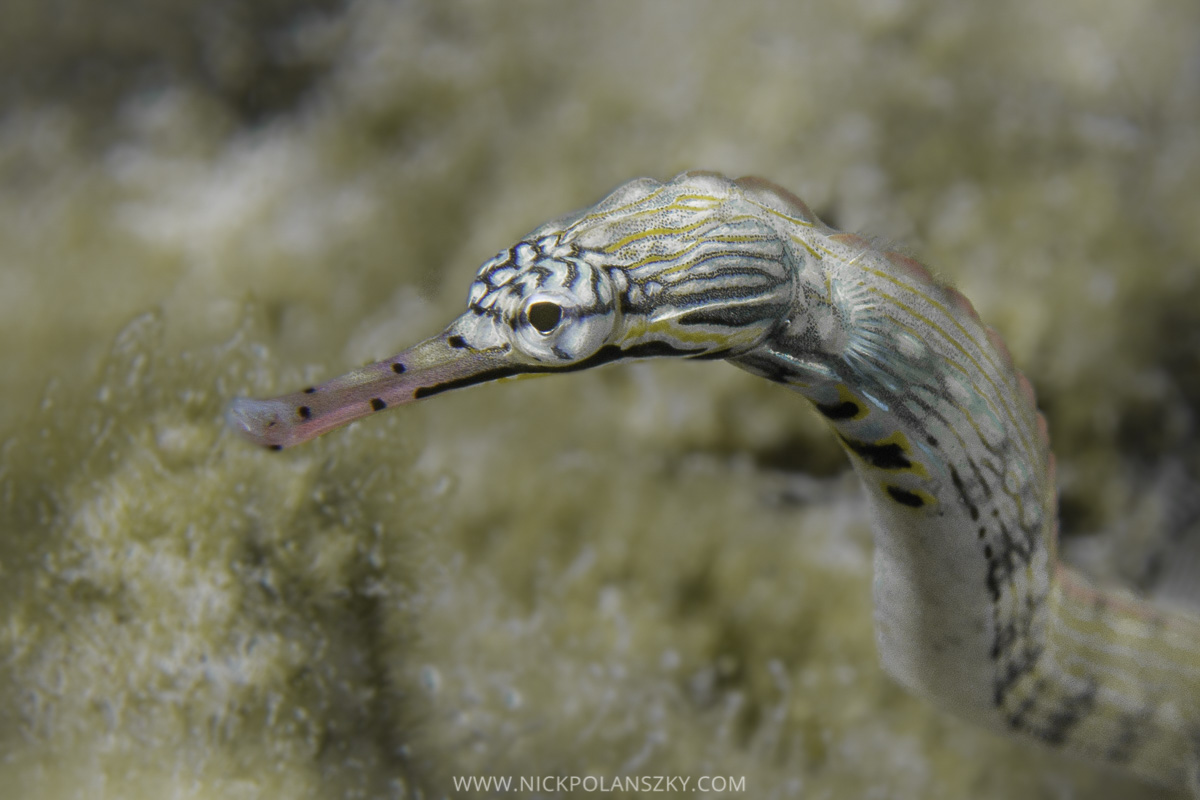 Pipefish taken in Koh Lipe, Thailand, on the Olympus TG4 in Microscope Mode

Microscope mode, This is where this camera really comes into its own and made such an impact in underwater photography. Microscope mode on this camera made it an all in one macro powerhouse at such an affordable price, no need for diopters usually required on other compacts.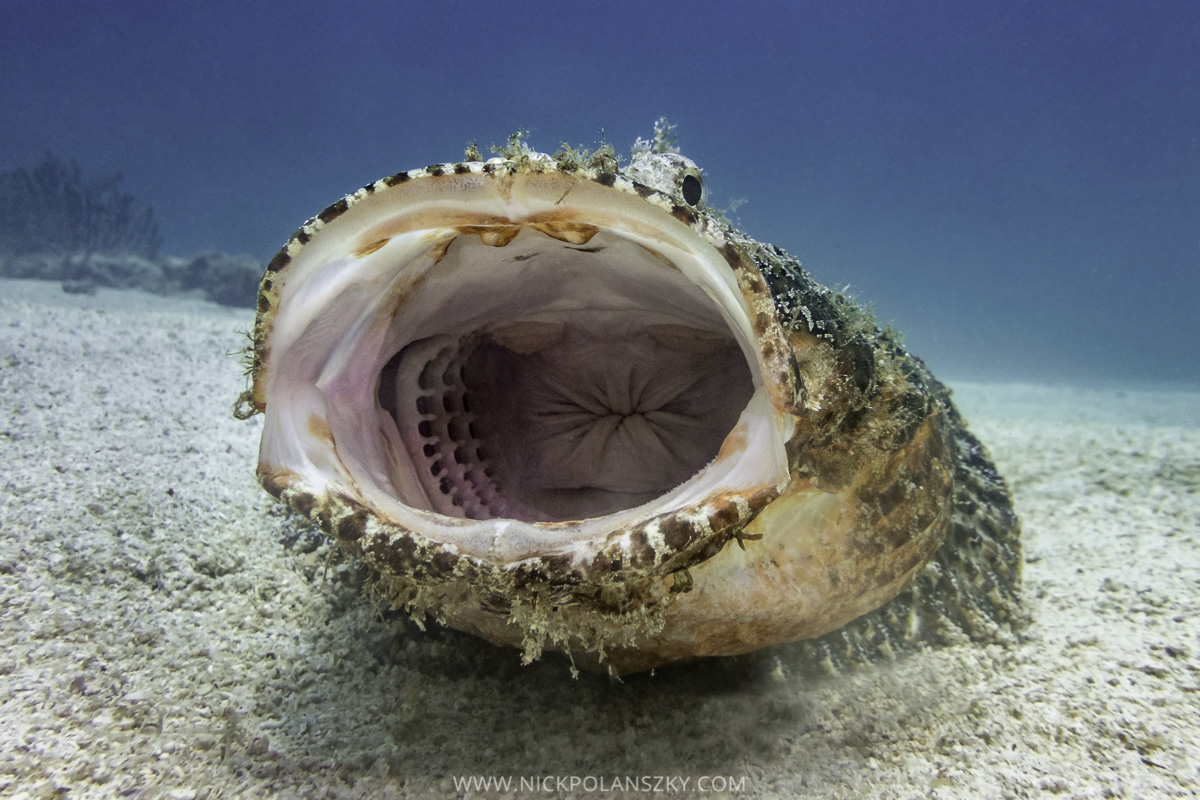 Scorpionfish having a yawn at Swanee Reef, La Paz, Mexico taken with the Olympus TG4 in Underwater Mode
Having shot with the Olympus TG4 for some time, here are some helpful tips to help you get the most out of this little camera. 
To get our really small critters to fill our frame, we need to get in close. While it has one of the best minimum focusing distances (it can focus on particles on the housing lens itself) This can make getting the light from the in-built flash over your subject difficult at times, while there are aftermarket diffusers and rings which can help with this issue, it can just mean playing around with the positioning of the camera to help spread the light from your flash over your entire subject.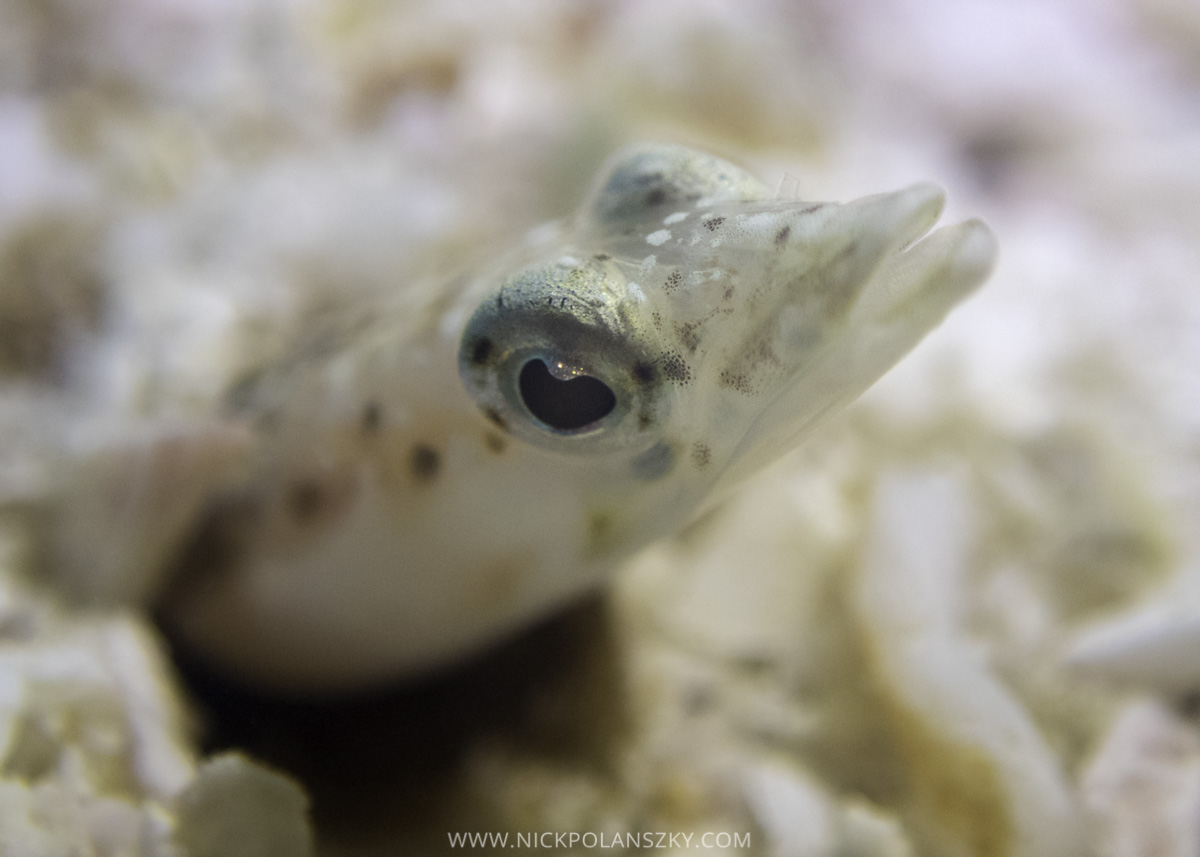 Sand Blenny taken at Coralito in La Paz, Mexico with the Olympus TG4 in Microscope Mode
While having no full manual controls, We can set our ISO in Microscope mode, with the internal flash reducing it to 100 generally results in too darker images, and suggest setting it to 400 or leaving it in auto. unless your using an external strobe.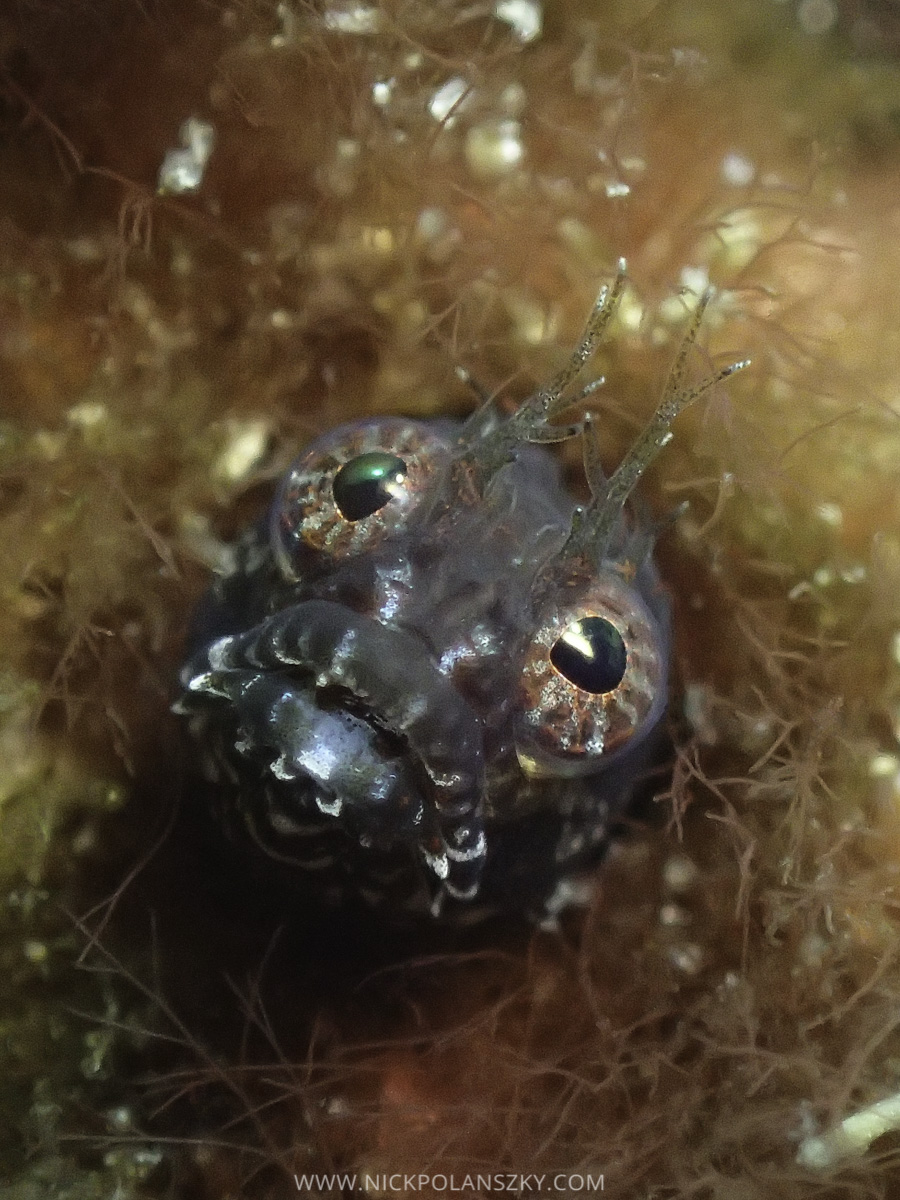 Rough head Blenny taken at La Reinita, La Paz, Mexico in Microscope mode in full auto
Autofocus on the Olympus TG4 is taken from such a broad central area that it can be challenging at times to really capture that point you want in focus (generally the eyes) and can take playing around focusing at different points until you get what you want in focus


So consider the TG4/5 if your looking at getting into Underwater Photography or want to start taking some macro images. These little cameras are certainly capable of capturing some great images and are a lot of fun to shoot with, and being able to just clip it off onto your BCD makes it a winner in my books.